On a beautiful winter morning I looked out at the lake and saw one swan ...

And ... oh no, a dead animal ... a dog? I called the police to let them know ...

Lots of these guys were hovering around the body.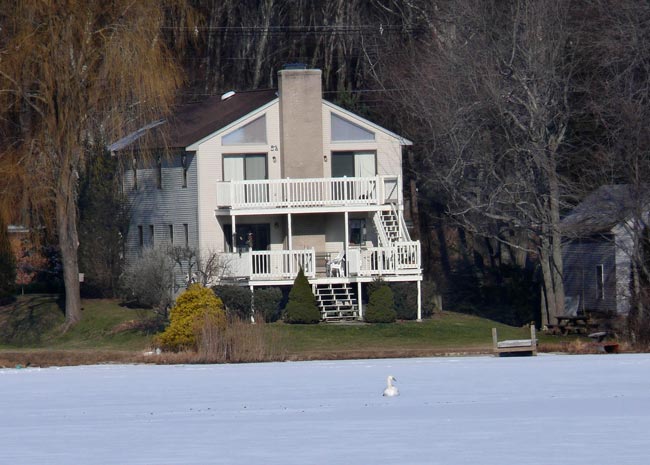 I started out on my regular walk ... this is the view of our house and the swan from the other side of the lake.
The police had arrived at the lake and ...

they told me it was a deer, not a dog. They were going to bring the body in.
How the poor deer ended up on the lake is a mystery ... was it chased? How did it die?

One of the ice rescue guys reaches the deer ...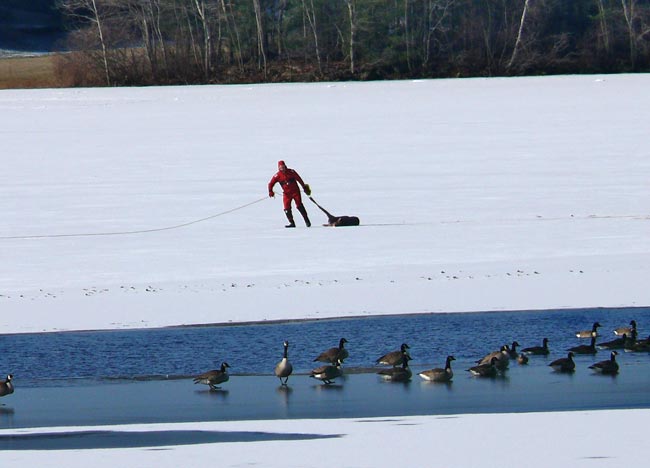 And starts pulling it to shore.