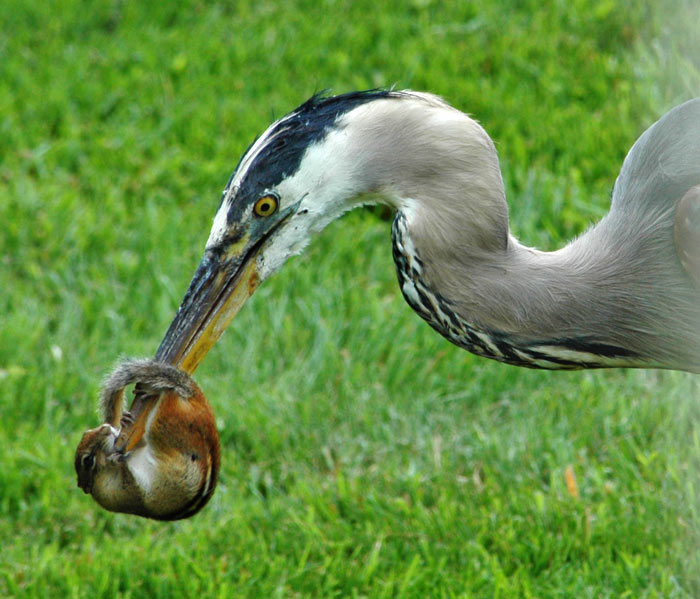 Things weren't looking good for this chippy ... but he fought hard for his life and managed to get free of the heron's grasp ...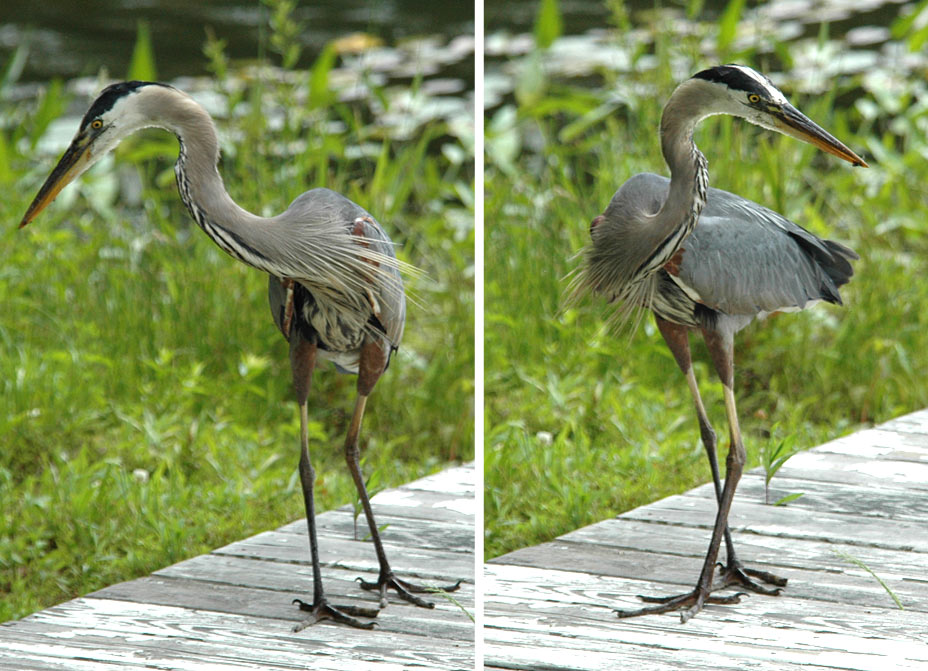 But the heron wasn't about to give up his meal ... and grabbed him again only to lose him a second time.
The chipmunk ran under the dock ... and the heron watched and waited.

Another sighting, and a lunge ...

But no dice. "David" wins this round.
June 25. 2007 — I came downstairs this morning and looked out the slider to see this drama.
For more on the heron v. chipmunk battles, look here.

< Previous
Next >