Recently, I saw a line of ducks across the lake ... except they weren't behaving like our "regulars" ...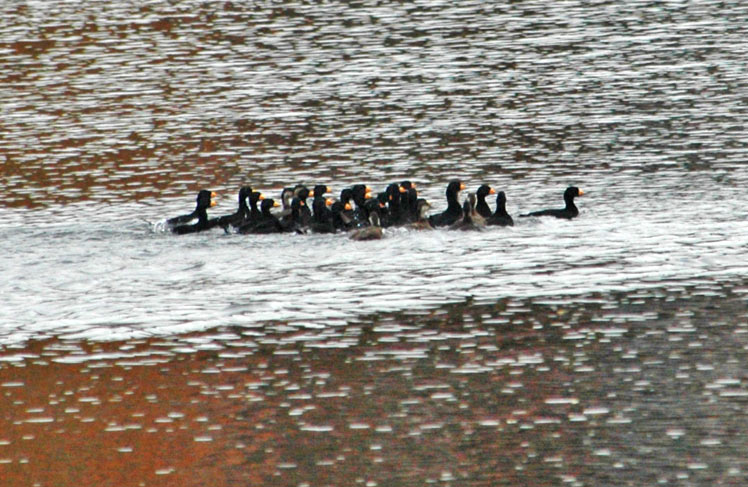 The line dissolved and they huddled together — cute!

They took off and made several circles around the lake ...

Coming down ...

More passes around the lake ...

In formation, and back on their way. Thanks for visiting!
October 2007 — Just passing through. What are they? Black scoters.

< Previous
Next >