From time to time we are blessed with a visit by mute swans on our lake ...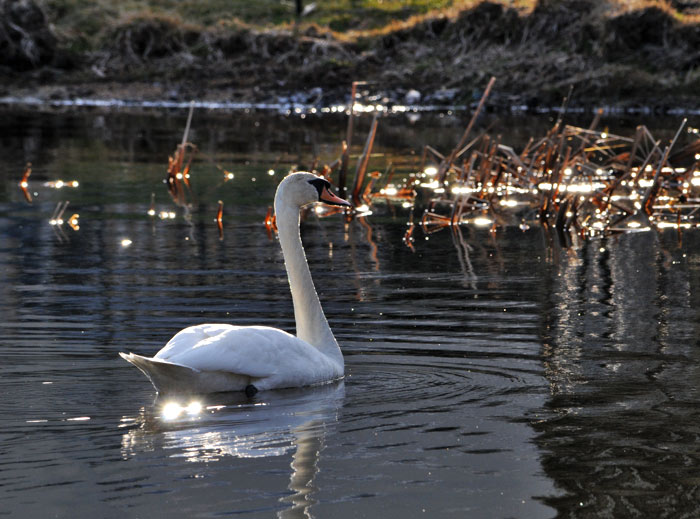 I watched them from early morning on, as they made their way around the lake, staying closer to the shoreline than usual ...
People came out on their decks, and to their backyards to see these magnificent birds ...
I caught up with them on a side street, as the sun finally came out late in the afternoon.
I watched for quite a while as they groomed themselves ...
And sifted through the muck for food.
As it got later, they moved on ... in the direction of our house.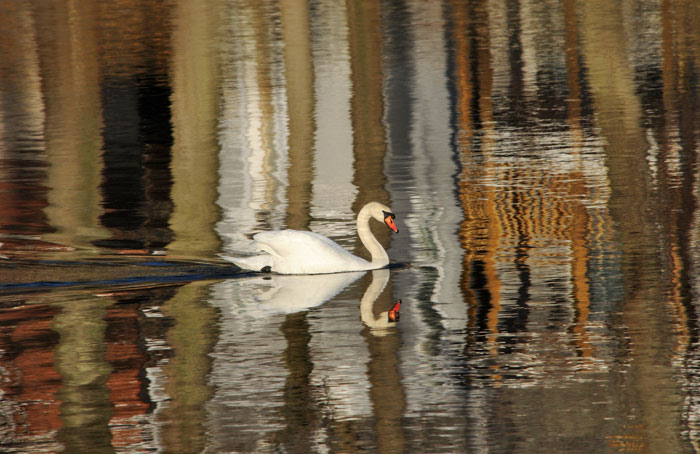 So I headed home and waited to see if they'd show up.
And sure enough, just after sunset they were in back of our house. I went outside as they continued on their meet & greet tour.
Then, after feeling the love all day long, they were suddenly, rudely!, and without provocation, charged at ...
by a pair of Canada geese that had been around for a few weeks. I'd always heard the opposite
was supposed to happen: swans kept geese away. Well, not this time — I don't know if the geese
had a nest nearby or what got them so riled up, but it was a shock to the swans after their peaceful day.
I've been a goose apologist in the past, when people complain about their messes and masses, but this behavior was hard to condone!