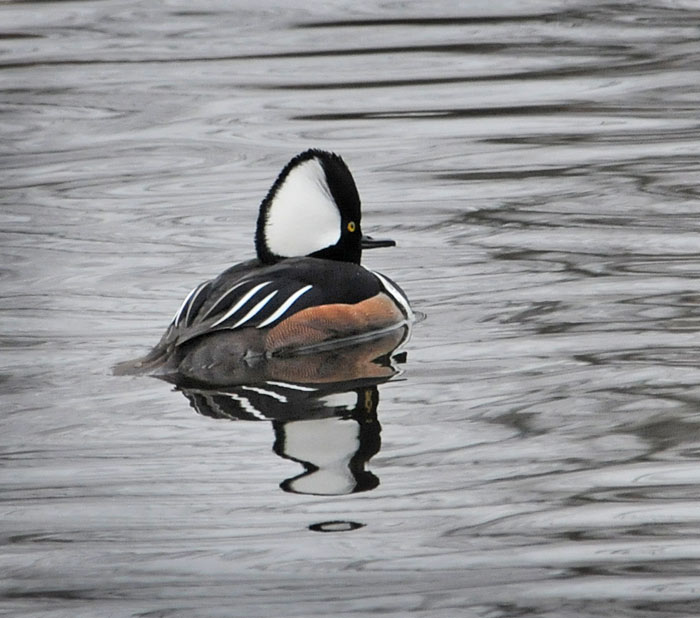 Resuming the story from early April, the male hooded merganser on watch outside the duck house where his mate was preparing to nest.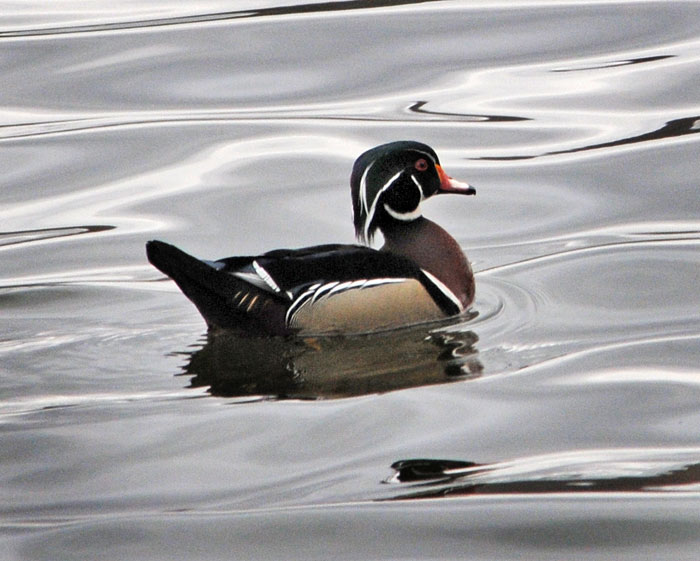 But the male wood duck and his partner were still interested in the house ...
which created an awkward moment when both couples showed up at the same time.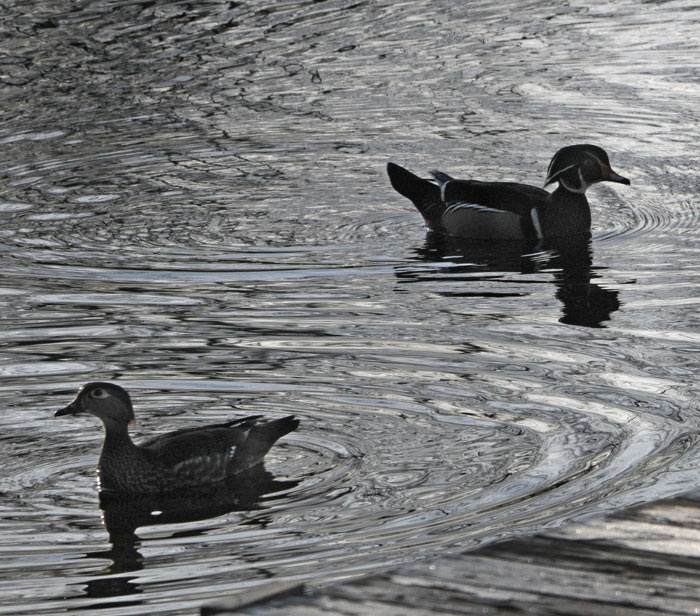 The female flew up to the house to see if it was still available, but came back down immediately
when she found Mrs. Merganser already settled in ... maybe with eggs laid.
I felt bad for the woodies, I wish we had two houses!
Mr. Merganser, his job done getting the wife and eggs settled in, took off for parts unknown ...
leaving the missus to care for her eggs and raise the hatchlings alone.
She comes out to stretch her legs and wings, bathe and eat ... but doesn't stay away long.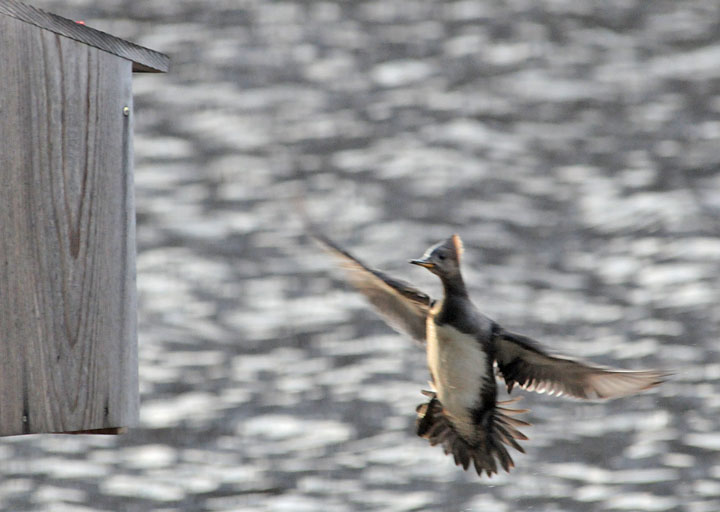 Returning to her eggs ...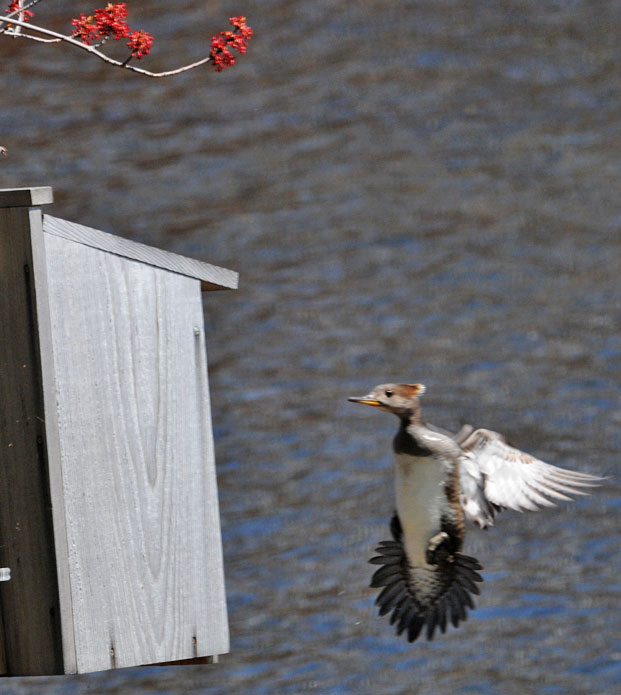 April 2009 — Duck house tales ... I'm hoping to see young hooded mergansers by early May!
(The photos were taken from inside our house, behind the kitchen slider, so the quality is not good!)


< Previous
Next >