It's Christmastime at PetsMart ...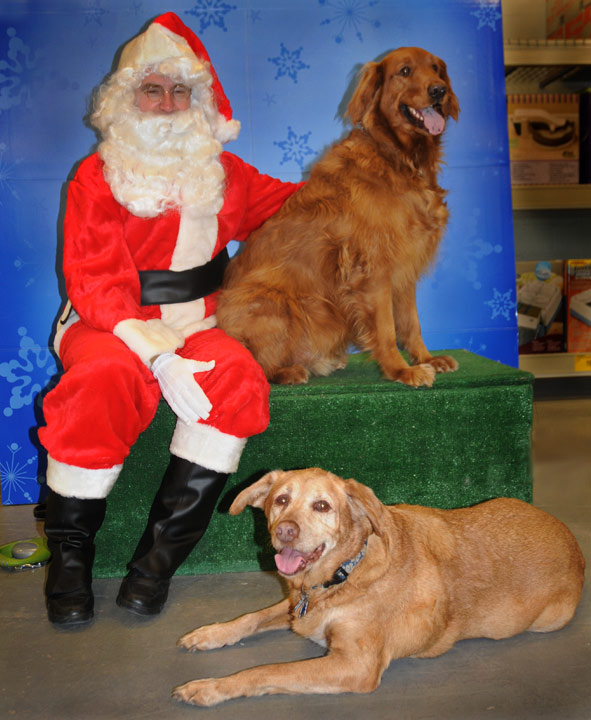 and sweet dogs large ...
and small, came to have their pictures taken with Santa Peter.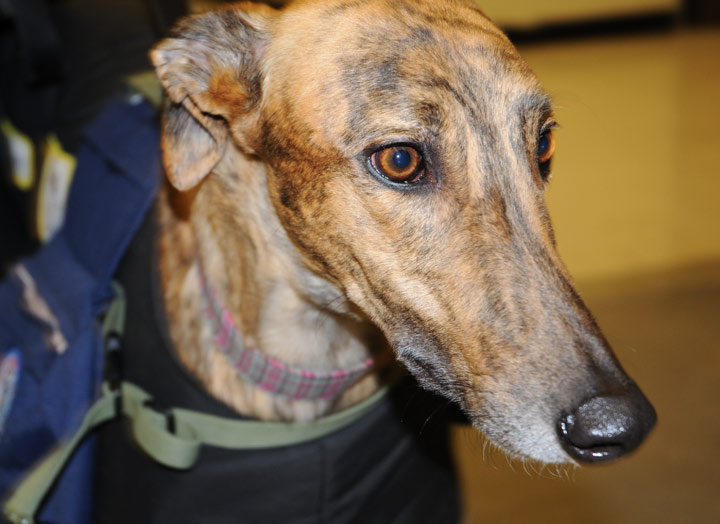 A well-trained observer came by to make sure things were running smoothly.
So far, so good ...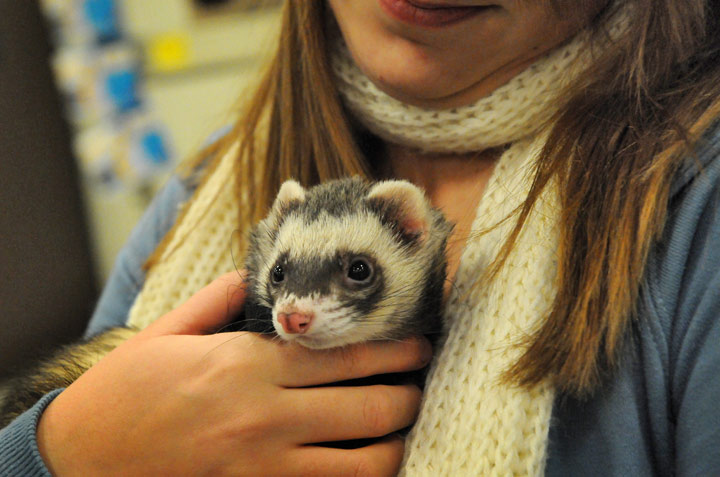 A friendly ferret was an unexpected participant ...
Hmmm ... this Santa dude may be fooling those dogs, but I know better ...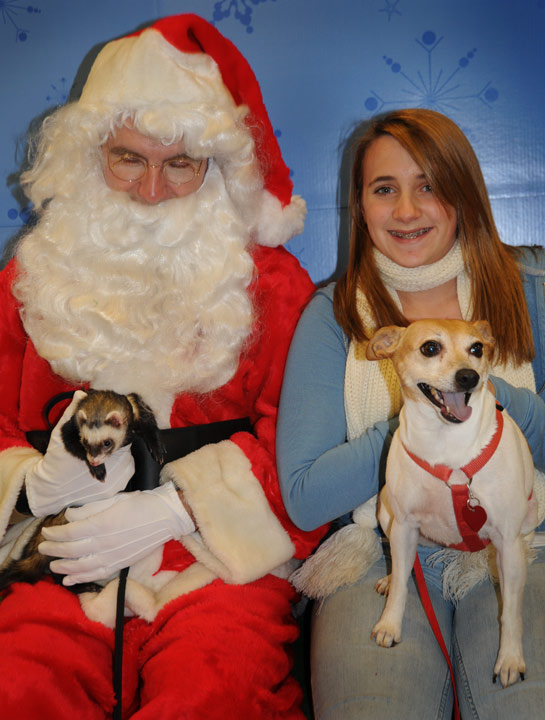 but I'll play along for the sake of my best friends.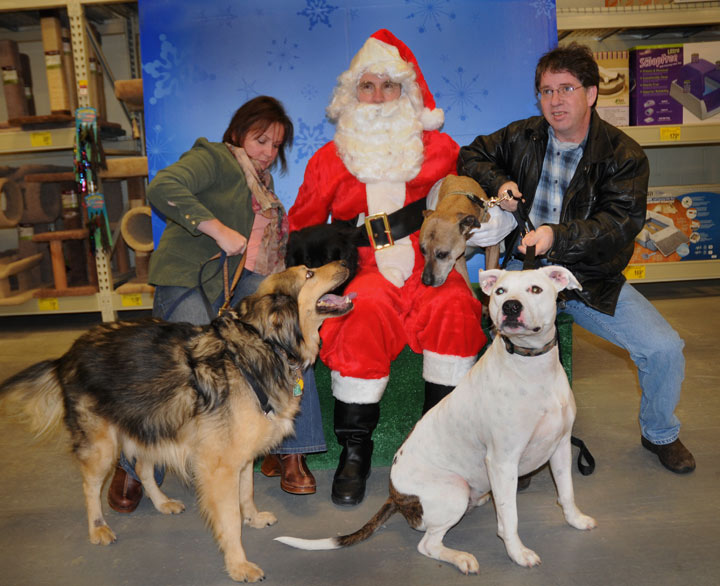 How do you get 4 dogs, 2 humans and Santa to pose at the same time?
You don't ... but it's fun trying.