This is our duck house resident, a beautiful female wood duck, showing she has some colors too ...
Of course, not as many as her flashy partner ...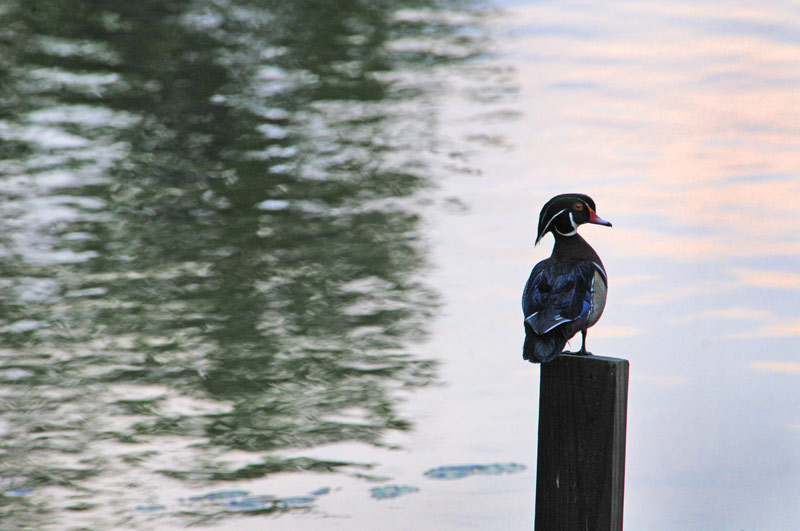 who kept watch near the box as she (presumably) was laying their eggs.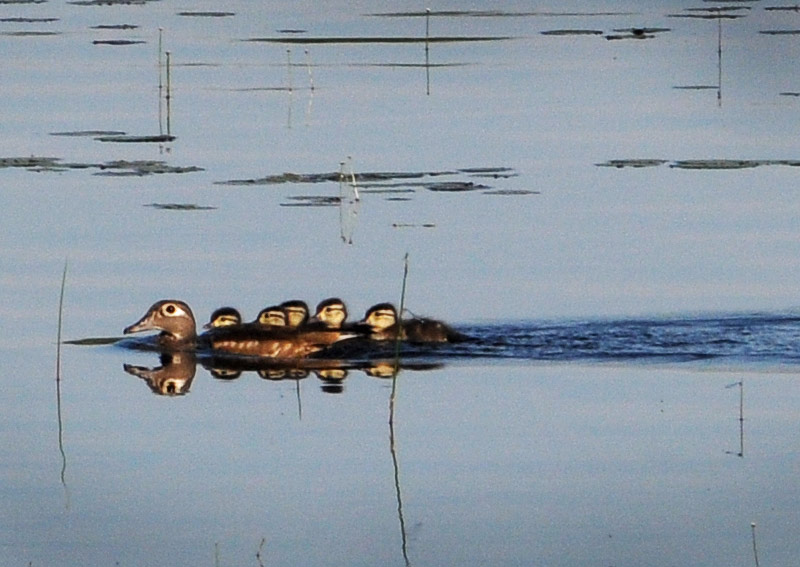 Recently, another wood duck family, just hatched from somewhere else around the lake, swam by!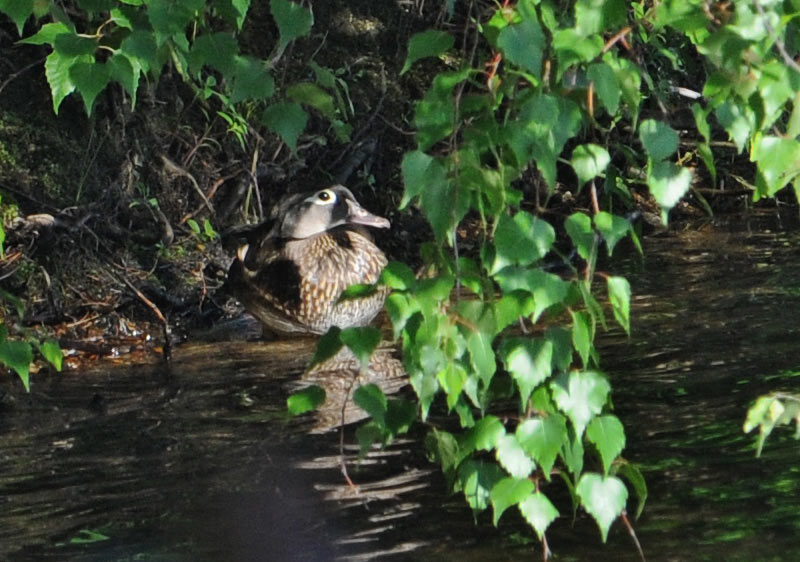 Our mother is very cautious and shy ...
but comes out for food and exercise each day ...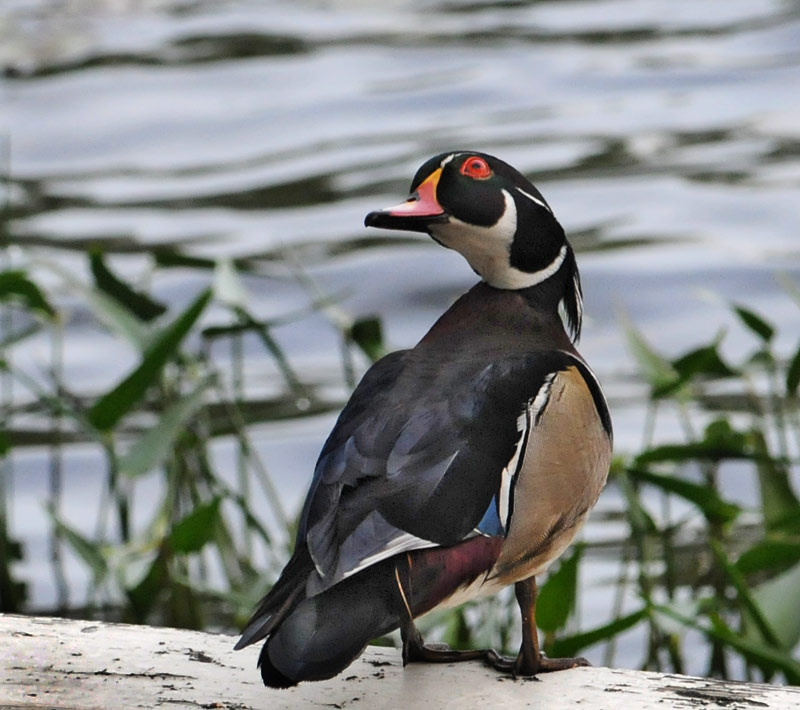 While the rest of us hope all is well in the box, and that ducklings are coming soon!