A young mallard getting his color ...

and testing his wings.

A young female cardinal getting her color.

More young-uns ... sparrows resting on our bench ...

Mom sparrow feeds one of them.

A cormorant on the lake near our shore front.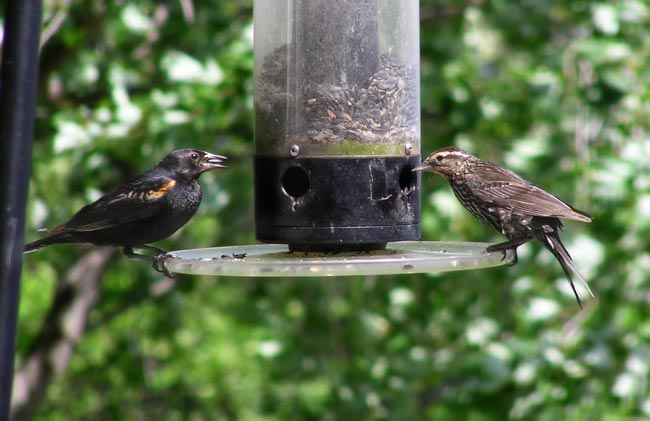 Male & female red-winged blackbirds dining out together.