Strawberry Moon.

I don't know why it's called that, other than that strawberries are in season now. The picture is nice but doesn't capture how really exquisite the moon was. The lake was calm and the reflection left a buttery wake.
Liz's Tour: the North towns.
I spent a day with my great friend, Liz. Her gardens are beautiful and so are the kitties.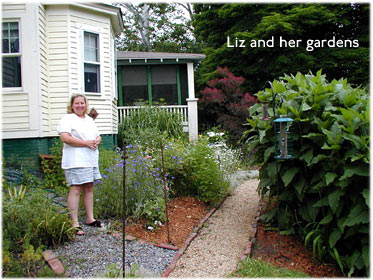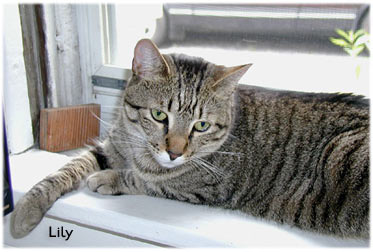 We travelled around the nearby towns — Lancaster, Clinton, Bolton, Boylston, Sterling, Harvard — stopping for plants, ice cream, antiques, and views. Our kind of day in the beautiful north lands.

Woo Hoo, Woonsocket.
Continuing our closer look at the Blackstone Valley, Peter & I went south on the last day in June. Through the towns of Millville, Blackstone and over the Rhode Island border into surprising Woonsocket. In Blackstone we stopped at the river gorge. There's a picturesque rolling dam (the water gently rolls over an edge), then a climb to an 80-foot high cliff above the river. Also nearby is the neat Triad Bridge. It dates from the late 1800s, and spans the river at three different heights so three railroad lines could cross at the one point. We didn't understand how that worked, so walked a path to get close to the bridge. Once there, it was still confusing — see if you can figure it out.
More Bridge & River Photos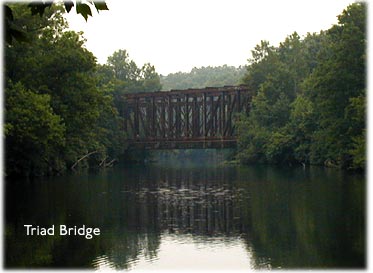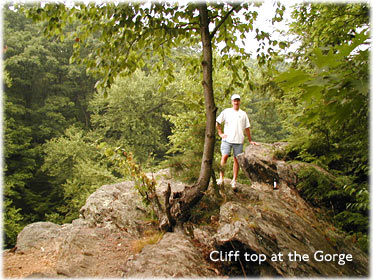 Woonsocket is a good-sized city ... an old mill city. The terrain is hilly, the river runs through its center and a point of pride is the Museum of Work & Culture. Downtown are funky, neat old buildings; the northern section is full of beautiful homes — many Victorians and even some Spanish-style places. Very nice.
On our way out of town we stopped for a treat. The name of the shop was Dessert First— great, I thought — that's my approach when deciding what to order at a restaurant. But their motto: "Life's too short ... eat dessert first" was more far-reaching. I've been trying to work on that, too. I did pretty well this month.